Introducing the Investors Club
A place for all investors to save up for the future. Maybe you can't decide yet or waiting for the right land lot to come along in the future.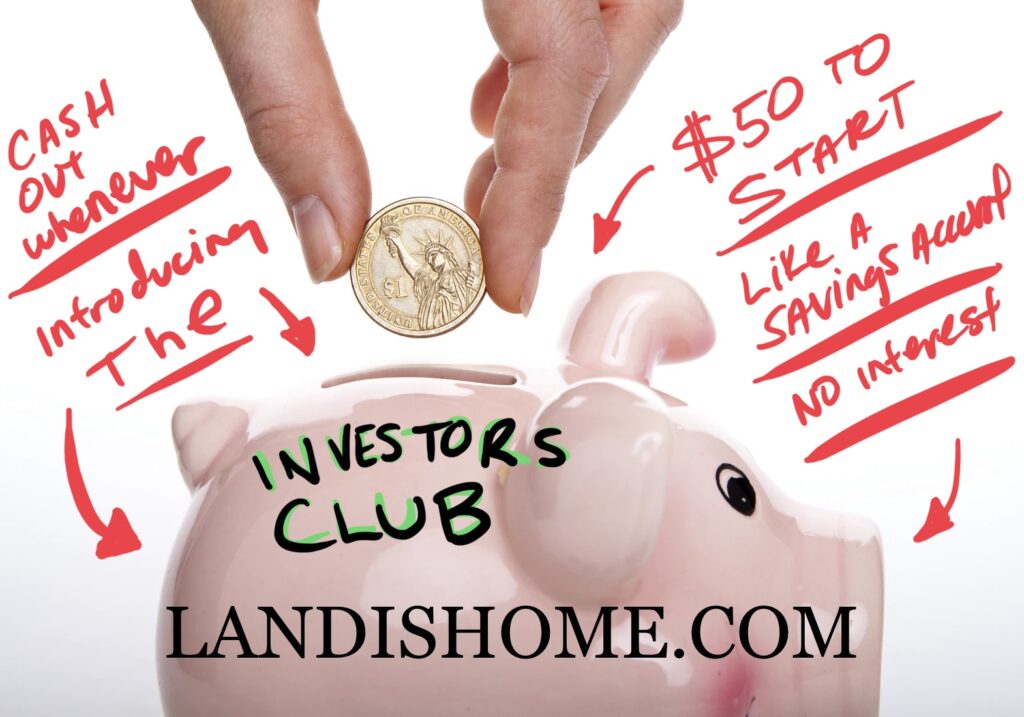 $50 to start ……… No fees ………. No interest ………..like a savings account …………put money in whenever and as much as you want ………… cash out to land whenever ………….Auto deposit available………. money orders , checks , many apps , Bitcoin , etc……. Have more questions go ahead and ask us.